Data Point & Phone Wall Plate Installation
Cable wall plates for home and business
Need some extra Data and Phone points? As well as phone and network cabling, Captain cook can also offer a range of data point and phone point wall plate installs for your home.
Not sure if you need to support ADSL, NBN or anything else? We can help. We service all of Sydney's northern, central and eastern suburbs for all your home data cabling needs.
Data Point Installation
Most homes use extra data points for extending home networking commonly used for the following:
Computers and Printers
Home networking
CCTV Cameras
TV's and Media devices
Home Theatre connection
Smart Wiring Hubs
NBN and ADSL data points
Wireless networking isn't always up to the task, especially if you have many devices on the same network or require 4K streams for multiple devices which is why we recommend hard wired data cabling and data point installation. Captain Cook Electrical can add existing points in every room in your house all backed by top quality cabling and wall plating.
Installation, repairs, and management
We can guide you through the design process providing expert advice on the most effective systems for your home, once decided on we can carry out the full network installation.
The perfect time to install your home network cabling and end data points is when you are building or renovating, however, this is not essential the system can usually be installed at any time in an established home.
Captain Cook Electrical can also take care of any repairs to the data network, including fault finding and upgrades.
Why choose Captain Cook Electrical?
We understand that there are a large variety of electricians in the Sydney area, so why choose us? We are your experts when it comes to everything electrical, no matter the job size or type, and we take incredible pride in providing the highest level of service every time. We are also :
Local family-owned business : We take pride in the fact we are a local, family-owned business that offers some of the best electrical services around
Pride in our brand : Our electricians are easily identifiable by our company uniform and the pride we take in our clean-cut appearance
Fully stocked vans : Our fully stocked, well organised yellow and blue branded vans are a trusted symbol of the service we deliver
Continual training : We employ the best of the best, making sure our employees receive regular training to stay on top of industry changes
Specialisation : We focus on only electrical and we do it very well. With our specialised team, it affords us the opportunity to focus on what matters most, your electrical needs
Customer service : We understand the importance of high level customer service with a smile, which is something we provide each and every job we complete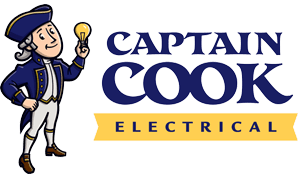 Home data point installation Sydney
For the best in home networking contact our experienced team on 1300 699 135 or complete our online booking request today.