Welcome to Captain Cook Electrical – Your Electricians in the Hills Shire
Captain Cook Electrical have been servicing Hills District and surrounding suburbs for over 10 years. Our team of industry professionals continually undergo regular training so they can fully utilise the latest technology as well as implement any new procedures.
Hills District Electricians you can trust
We pride ourselves on our customer service, satisfaction and repeat business by ensuring that our customer's needs are met and that their time and home is respected at all times. Some of the reasons that you should use our electricians:

Full Stocked Vans
We keep our vans fully stocked so that we are able to complete the job on time.
On Time
We understand that you time is precious so we will make the most of it.

No Mess
A big stigma with the trade industry is mess. We clean up after ourselves as you shouldn't have to.

Small Business Big Hearts
We are a small family owned business that understands the value of each customer.

Straight Forward
We don't like scammers as much as you so we keep our prices as upfront as possible.
Friendly and Courteous
Not only are we happy in our job and enjoy what we do we also bring our manners too.
What Our Hills District Electricians Can Do For You
Our electricians are fully licenced and specialse in all things electrical. We undertake regular training to stay up to date with the industry. It is in this that we are able to offer a wide range of electrical services including but not limited to:
Electrical Maintenance
Our electricians can help you to make your appliances and services continue working like they should.
Our electricians can talk you through lighting solutions to suit your home and budget.
Light and Power Repairs
Our team work with you and can create a schedule to tackle all of your electrical problems.
We can install new or inspect your current safety switches and work with you in ensuring your homes safety.
Our team are able to diagnose, replace or repair the fault to get your homes electricity back up and running in no time.
Talk to us today about the full benefits of a switchboard upgrade and how we can help you.
Smoke Alarm Installation and Testing
Our electricians can test old or install new photoelectric smoke alarms that can see the fire before you can even smell it.
Ceiling Fans
We are able to install a variety of different ceiling fan styles from many leading brands.
Security Lighting
We can help you to install a security lighting to the outside of your home to provide peace of mind and convenience.
Surge Arresters
Let us help you by installing or inspecting your surge arrestors to ensure your home is safe for all your occupants.
Home Re-Wiring
We can upgrade all of your old wiring to new insulated wiring and thicker guage to ensure constant power supply.
How We Work
Emergency Electricians in the Hills District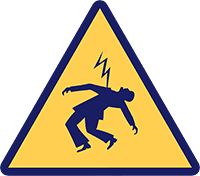 Captain Cook Electrical also have an emergency service available in Hills District. This is for after hours electrical emergencies. Response time may vary as emergency electrical work is prioritised based on queue not booking.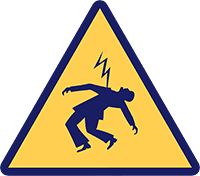 If your emergency is life threatening or has a risk to life of property it is strongly recommended that you call the emergency services first.
Your qualified emergency electrical professionals across the Hills District
If you are searching for an emergency electrical team with years of experience and professionalism across the Hills District, then Captain Cook Electrical are the ones to call. From no hot water to safety switch issues to electric shocks from your powerpoints, our electricians can provide practical and safe solutions to all your urgent electrical concerns 24 hours a day, 7 days a week. With households and businesses having ongoing electrical needs all day and all night, such as medical devices or refridgeration, our emergency electrical specialists understand the importance of having things back up and running, in a safe manner, as soon as possible. Give us a call now to find out how we can help!
Response time may vary, as emergency electrical work is prioritised based on queue not booking. If your emergency is life-threatening or presents a risk to life or property, it is strongly recommended that you call the relevant emergency services on 000 first.
24/7 Emergency Electricians in the Hills District
Electrical emergencies can come out of thin air, with very little warning, or they can be an ongoing minor issue that has escalated into something more. Either way, urgent attention must be given by a professional who knows what they are doing. Our team of emergency electricians have years of industry knowledge and experience, allowing them to quickly, efficiently and safely determine the issue and provide practical solutions. Your safety is our number 1 priority, especially when it comes to urgent electricity concerns, and we take great pride in providing our customers with the best emergency electrical service possible across the Hills District.
Comprehensive Hills District Emergency Electrical Services
There isn't just one problem that causes electrical emergencies – there are a huge range of problems, or combinations of issues, that can result in a home or office needing urgent electrical attention. That is why, at Captain Cook Electrical, we offer a huge range of services to cover almost any set of circumstances including:
No hot water
No power
Electric shock
A burning smell or smoke from power points
Phone line down
Overheating electrical systems
Repeated safety switch tripping
Internet cabling problems
Flickering lights
Strange smell from the switchboard or fuse box
Hardwired smoke alarm problems
Repeated circuit breaker tripping
If your problem is not listed above, do not worry. Captain Cook Electrical can likely still assist, so give us a call on 0481 134 679 and we can discuss the electrical service you require.
Why should you choose Captain Cook Electrical?
With a range of emergency electricians available to Hills District residents, why should you choose Captain Cook Electrical?
We are an emergency electrician with years of experience in the electrical industry.
We offer great service to each and every customer, on each and every job.
We offer professional and reliable service – we'll let you know when we'll be there and communicate if any delays occur.
We provide a 100% workmanship guarantee on all our electrical work.
Peace of mind – all our electricians are fully licenced and insured.
Friendly team who is respectful of your home.
Please note, it is not uncommon for further work to be required, or additional parts needed, to offer a long term fix after emergency works are completed. The purpose of our emergency electrical team is to come out and get your power working safely as soon as possible. If replacement parts, electrical system upgrades or further testing is needed, our team will let you know and we will schedule a return visit during business hours to ensure the job is carried out completely.
Level 2 Electrician in the Hills District
Electrical work involving the connection, disconnection, as well as adjustments or repairs to the mains power supply to your property requires the services of a fully licensed level 2 electrician. Captain Cook Electrical's experienced level 2 electricians offer a huge range of electrical services across the Hills District area, from Baulkham Hills to Marotta, we've got you covered. Our electricians are ASP authorised to work within the Ausgrid and Endeavour Energy networks.
Level 2 Electrical Services
Many larger properties or acreages throughout the Hills District have private power poles or extensive underground electrical wiring and cables which need to be regularly maintained to safeguard the electricity supply to your home or business.
Our team have years of experience working on private mains electrical infrastructure in Sydney. We take care of all aspects of any contestable work required on your property, from new or temporary power installations to system upgrades and repairs, contact Captian Cook today.
Our electrical services include:
Mains electrical work and repairs near your home or business
Disconnection or reconnection from the mains network (Class 2A)
Installation, upgrades, connection or energising of an underground service line to connect your premises to the power network (Class 2B)
Installation, upgrades, connection, or energising of an overhead service line to connect your premises to the power network (Class 2C)
Installation or upgrades to network devices such as off-peak or controlled load devices
Installation or upgrades to new electrical meters (Class 2D)
New and replacement private power poles
Upgrading power systems from single phase to 3 phase
Temporary builders power supply requirements
Switchboard relocation or upgrade
If the service you are looking for is not listed here or you are unsure if you need a level 2 electrician or not give our team a call at 0481 134 679, we are sure to be able to help.
Electricity Distributor ASP Guidelines
We are authorised to work within the two main electricity distributor areas in Sydney. Both Ausgrid and Endeavour Energy has guidelines around when and where a level 2 electrician is required. For more information on the relevant electricity provider can be found:
Hot Water Systems in the Hills District
Repair before replace
The vast majority of people that experience hot water problems instantly think that their hot water system is either broken, or on it's way out. This is not entirly true. As a fact: 72% of replaced household electric hot water systems could have been fixed, saving the homeowner hundreds.
Before jumping the gun and opting to get a brand new system you should first get your old system checked to see if it is able to be repaired. Not only will this be able to save you money it will also get your hot water back on a lot sooner as the system is still connected.
Hot water Brands
Captain Cook Electrical are able to repair any number of electric hot water systems from various well known manufacturers such as Rheem and Rinnai. If you are worried whether we are able to help you with your service feel free to call us and have a chat to find out what we can do for you.
How we can help you
Our team can help you with a vast array of electrical hot water issues including:
Blown Fuses
No Hot Water
Thermostat Issues
Power Supply Lines
Element Replacement
Upgrading Your Circuits
Electric Booster Problems
All of the issues above can be avoided by having a service carried out once every year or two. This will also prolong the life of your hot water system and will keep your hot water hot and you system happy and healthy.
Let Us Help You
If you notice that your system is no longer performing the way that it should then give us a call on 0481 134 679 or alternatively, you can fill in our online booking form below.
Servicing the Hills District
Hills District Electrician Service Areas
Don't see your suburb?
If you cant see your suburb, give us a call on 0481 134 679 and one of our friendly staff will assist you with getting your needs fixed.