Electrical Contractors Sydney
Professional fully licenced electrical contractors
Captain Cook Electrical is Sydney's most trusted electrical contactors. Our electrical services cover a broad spectrum of electrical needs in both residential and commercial areas. All of our team are fully qualified and insured to perform electrical work on your premises.
Difference between electrician and electrical contractor
An electrician is a licenced tradesperson that is authorised to conduct electrical services under the Australian Standard. A fully licenced electrician is not allowed by law to carry out electrical work for themselves and charge clients for their work. They are able to work for an electrical company or electrical contractor.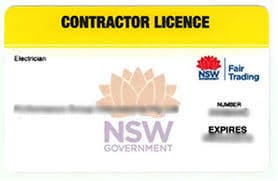 An electrical contractor is an electrician that has undergone additional training and exams in order to obtain their electrical contractors licence. With an electrical contractors licence they are then allowed to work on their own behalf as well as have electricians working for them.
Electrical contractor services
Due electrical contractors being fully qualified electricians all of the services that an electrical contractor can provide to your home or business are the same. These include but aren't limited to:
Electrical maintenance
Electrical safety inspection
Light and power repairs
Power outlets (single or three phase)
Switchboard upgrades
Pool, landscape, and outdoor lighting
New homes or renovations
Home re-wiring
Meter box relocations
Home lighting – inc. energy efficient and LED
Downlight installation and repairs
Security lighting
Sensor light installations
Test and tag
Home automation and smart home wiring
Bathroom heater/fan/light
Surge arresters
High quality electrical services
We ensure that all of our electricians undergo additional training throughout the year. This is so we can provide you with a highest quality service that is not only highly recommended by our previous clients but also second to none in our service area.
Sydney's top electrical contractors
If you are looking for the best electrical service in Sydney than Captain Cook Electrical should be your go to. Give us a call today on 0481 134 679 or alternatively you can fill in our online booking form and on of our electricians will get back to you in regards to your query.