Rheem Electric Hot Water
Electrical repairs and servicing
Keep your Rheem hot water system in top condition with repairs and servicing from Captain Cook Electrical. Our experienced team of electricians can help with all electrical faults and issues across the full Rheem hot water range. We cover all of northern Sydney including Northern Beaches, Ryde, CBD and Eastern Suburbs.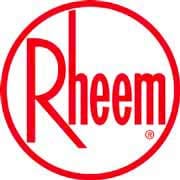 The Rheem range
Most Rheem hot water systems have some electrical components, from the backup booster on solar models to a fully electric storage model. Our team can fix a range of electrical problems on:
electric storage hot water systems – Stellar, 491/492 Series, 191/192 Series, RheemPlus, and Compact
electric boosted solar hot water – Hiline, Loline
heat pump units with electric element back up – MPi Series, HDi Series
commercial electric systems – Heavy Duty Electric
Hot water repair services
Most of us don't think about our home hot water heater until something goes wrong. Sadly, this often happens at the worst possible time, like at 7 pm when the whole family is lining up for a hot shower or Saturday morning when you've got 6 loads of washing to do.
When this happens our team are on hand to carry out electrical repairs, in the evening and on weekends. Our emergency electrician is on call 24 hours a day, 7 days a week for all your urgent repair needs. Call 0481 134 679 anytime.
Our team can also take care of any other issues or services including:
element problems
thermostat issues
tripped or blown fuse
power supply troubles
circuit upgrades
Important safety note – the internet is full of DIY electric hot water repair advice, most of it from coutries other than Australia, which may tempt you to have a go at fixing the unit yourself. However, in Australia you must have all work carried out by a licenced electrician or plumber for the safety of your family and anyone working on your home.
Your local Rheem electrical specialists
Captain Cook Electrical have all your Rheem hot water electrical repairs and servicing covered contact our team on 0481 134 679 or complete our booking request form today.