Dux Electric Hot Water
Dux hot water service and repairs
Captain Cook electricians can take care of all your Dux electric hot water system servicing and repairs throughout Sydney's northern, eastern and central suburbs. Electrical problems can affect your hot water system in many ways, our team can identify the fault quickly and carry out repairs without delay so you can get on with your day.
Dux electric storage
The Dux range of electric storage hot water systems, including the current Dux Proflo series, provides an energy efficient water heating option for a huge range of applications. Well maintained systems should provide your home or business with reliable hot water for more than 10 years.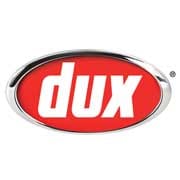 Regular Dux water heater servicing
Keeping your Dux water heater running smoothly only takes a little effort. Getting a regular service check every few years (which works out pretty cost effective) can have many benefits:
Extends the life of your unit – add years to your system and reduce replacement costs
Ensures that hot water is available for your family 365 days a year.
Reduces inconvenient, often expensive, breakdowns.
Replacing anodes regularly reduces the risk of storage tank corrosion and leaks
Hot water repairs
The electrical components of electric hot water heaters withstand day after day of use, year in, year out. Small faults in the unit can place a strain on other parts, leading to emergency breakdowns which can happen at any time of the day or night.
Don't ignore issues like these:
Running out of hot water more often
Regularly tripping fuses, RCD or safety switch
Water taking a long time to heat or reheat
Discoloured water
Hot water not getting hot enough
Your local hot water system specialists
Contact our experienced electrical team for prompt, professional Dux electric hot water repairs and service on 0481 134 679 or complete our hot water booking form today.