Welcome to Captain Cook Electrical – Your Level 2 Electricians on the Northern Beaches
Complete Level 2 electrical services in the Northern Beaches
Captain Cook Electrical's level 2 electricians offer a huge range of mains power services across Sydney's Northern Beaches including connection and disconnection from service lines, infrastructure repairs and maintenance. From Palm Beach to Manly, we've got your residential and commercial level 2 electrical needs covered.
Level 2 ASP electrical services
Captain Cook Electrical is an Accredited Service Provider authorised to work within the Ausgrid and Endeavour Energy electrical networks throughout the Northern Beaches.
Our electrical services include:
Mains electrical work and repairs near your home or business
Disconnection or reconnection from the mains network (Class 2A)
Installation, upgrades, connection or energising of an underground service line to connect your premises to the power network (Class 2B)
Installation, upgrades, connection, or energising of an overhead service line to connect your premises to the power network (Class 2C)
Installation or upgrades to network devices such as off-peak or controlled load devices
Installation or upgrades to new electrical meters (Class 2D)
New and replacement private power poles
Upgrading power systems from single phase to 3 phase
Temporary builders power supply requirements
Switchboard relocation or upgrade
If the service you are looking for is not listed here or you are unsure if you need a level 2 electrician or not give our team a call at 0481 134 679, we are sure to be able to help.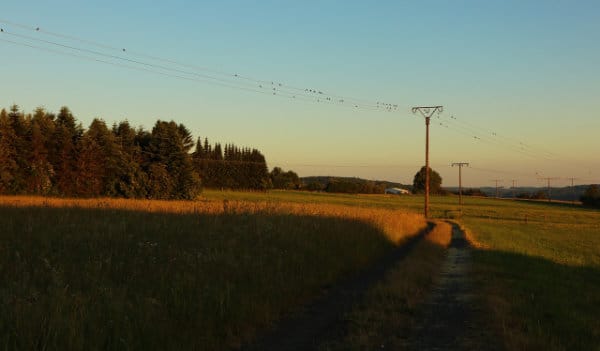 Private power pole and power line maintenance
Routine power pole and powerline inspections and maintenance are essential to effectively manage your private electricity infrastructure. Our level 2 electricians provide all repairs and maintenance as well as safety inspections for existing premises.
Ausgrid expects property owners, especially those in bushfire-prone areas, to:
Have a periodic professional safety check of wiring in your home.
Carry out an annual inspection of power poles and power lines for defects or damage – paying particular attention to the below-ground area of the poles.
Enlist an authorised contractor to ensure trees are trimmed to 1.5 metres from powerlines.*
Attend to repairs, damage, or defect notices promptly.
Use qualified level 2 electricians who are Accredited Service Providers for all contestable works on underground and overhead services.
*Please note – trimming trees and vegetation around overhead power lines can be very dangerous and must be carried out by a professional tree trimmer licensed and trained to work near powerlines.

Northern Beaches Level 2 Electrician Service Areas
Emergency electrician Northern Beaches
Potentially dangerous, urgent electrical problems can occur anytime which is why Captain Cook Electrical has an emergency electrician on call 24 hours a day, 7 days a week.
Got an emergency electrical issue in the Northern Beaches? Call 0481 134 679 any time of the day or night.
Your local level 2 electrician Northern Beaches Sydney
The team at Captain Cook Electrical have all your home or business mains electricity services covered. Contact our level 2 electricians on 0481 134 679 or complete our quick online level 2 electrician booking request today.