Captain Cook Electrical – Your NBN Cabling Electricians in Sydney
Then the friendly and experienced team at Captain Cook Electrical are the ones to call. We offer extensive NBN services to homes across Sydney, whether you are connected to the NBN already or will be connected soon. We understand that the whole NBN process can be daunting and a little confusing, so we work with you every step of the way to ensure a smooth transition no matter your location or home. Our data cabling technicians have extensive experience with a huge array of homes and suburbs across Sydney, so we really do know what we are doing. We specialise in NBN cabling installation for areas yet to be connected, as well as for new homes who require cabling to be able to deal with current and future data requirements, so find out how we can help you today!
Reliable NBN cable installation services
At Captain Cook Electrical, we understand the importance of technology to live everyday life and, when it isn't working like it should, it can cause a huge disruption. This is why we aim to avoid this circumstance altogether, by working with you to find out what your phone and internet service requirements are for your household before we begin. With the introduction of the NBN brings a whole new collection of data requirements and, at Captain Cook Electrical, we have considerable experience in ensuring your adequately home is equipped to deal with the NBN once it arrives in your area and into the future.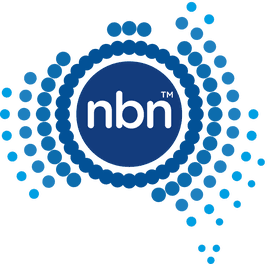 NBN installation in Sydney
The needs of your home will ultimately determine where the NBN cable, phone and wall sockets are to be located, however with our extensive industry knowledge we also have a few tips and tricks to ensure you receive the best internet speed available to you. Our specialist cabling technicians are experts when it comes to the best solutions for your home and NBN needs, ensuring the best cabling placement for every job no matter the size, so get in contact now.
Handy Tip : When deciding on where both your wifi and NBN systems are to go, try and place them in central locations away from things that may block or interfere with the signal (such as your TV, fridge, metal objects or your hot water system) to ensure you receive the best signal throughout your entire home!
Why choose Captain Cook Electrical?
We understand that there are a large variety of electricians in the Sydney area, so why choose us? We are your experts when it comes to everything electrical, no matter the job size or type, and we take incredible pride in providing the highest level of service every time. We are also :
Local family-owned business : We take pride in the fact we are a local, family-owned business that offers some of the best electrical services around
Pride in our brand : Our electricians are easily identifiable by our company uniform and the pride we take in our clean-cut appearance
Fully stocked vans : Our fully stocked, well organised yellow and blue branded vans are a trusted symbol of the service we deliver
Continual training : We employ the best of the best, making sure our employees receive regular training to stay on top of industry changes
Specialisation : We focus on only electrical and we do it very well. With our specialised team, it affords us the opportunity to focus on what matters most, your electrical needs
Customer service : We understand the importance of high level customer service with a smile, which is something we provide each and every job we complete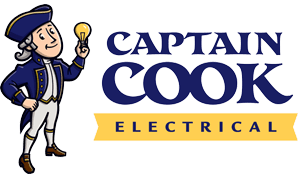 Your local NBN cabling professionals
If you have any questions regarding the NBN in your area, NBN cabling or installation, give our friendly and experienced team a call on 0481 134 679 or complete an online job booking form today. We understand that the NBN can be a confusing scenario, so we are here to help in every area!