Captain Cook Electrical – Your Home Network Electricians in Sydney
Data cabling for the internet and home automation
Captain Cook Electrical offer a full range of home network cabling installation and repair services to ensure your home has the very best, most up to date internet and home automation capabilities. We service all of Sydney's northern, central and eastern suburbs for all your home cabling needs.
The correct data cabling can enhance your internet speed, provide a reliable connection, and allow everyone in your home to easily access the internet from any room.
Our services
Our home cable service provides connections for:
internet – NBN, ADSL broadband
phone
television – antenna for free to air digital TV and internet streamed services
security systems – CCTV cameras, motion detectors, sensors, alarms
home automation – smart home technology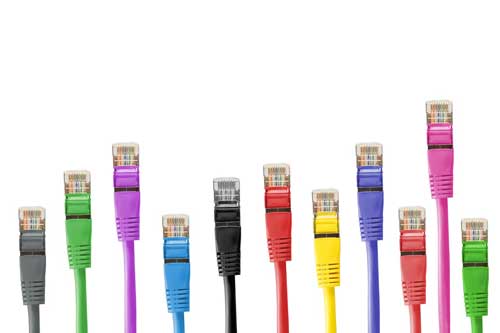 Top quality cabling
Our electrical team use only the very best cables, data, TV, and phone points to ensure the future-proof of your home network. This means as data and internet technology advances in the future your cabling and network system will continue to supply your family or home office for many years to come.
We utilise Cat 5e, Cat 6 and Cat 6a cables.
Installation, repairs, and management
We can guide you through the design process providing expert advice on the most effective system for your home, once decided on we can carry out the full network installation.
The perfect time to install your home network cabling is when you are building or renovating, however, this is not essential the system can usually be installed at any time in an established home.
Captain Cook Electrical can also take care of any repairs to the data network, including fault finding and upgrades.
Home data cable systems Sydney
For the best in home network cabling contact our experienced team on 1300 699 135 or complete our online booking request today.