NBN Network Extension
Extend your NBN wifi throughout your home
Almost 3/4's of Australia is now connected to the NBN network with the entire country projected to be connected by 2020. The increase in internet speed has been praised by some and shunned by others due to false claims about speed and coverage throughout the home. If you are suffering from NBN black spots within your home Captain Cook Electrical is here to help.
Types of NBN Currently Available
Below are the four common types of NBN that are currently available. Only an NBN installer can connect your home to the NBN, once connected it additional extenders and cabling can be installed by Captain Cook Electrical ensuring that all parts of your home are covered.

Fibre To The Premises (FTTP)
A FTTP connection is where a fibre optic line runs from the nearest fibre node directly to your premises and into an access network device.
Fibre To The Node (FTTN)
A FTTN connection utilises the existing copper wire from your home to connect from an access network device to the nearest fibre node.
Hybrid Fibre Coaxial (HFC)
A HFC connection is used when you have an existing cable network (Foxtel). The network cabling is connected from the fibre node to an access network device.
Fibre to the Curb (FTTC)
A FTTC connection uses your homes copper wiring to connect to a distribution point unit which is typically located inside a street pit.
NBN Black Spots
Black spots is a term used to describe a place that is not covered. Whilst more and more homes are connected to the NBN the increase in complaints about black spots within their home continues to rise.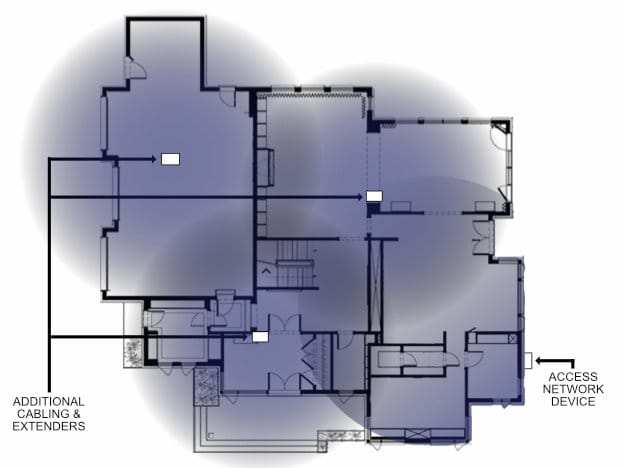 Captain Cook Electrical are able to add additional cabling and install wifi extenders in your home to boost the coverage to include your entire home. Our expert cabling technicians will also ensure to that you get the majority of your signal inside and lose less to outside.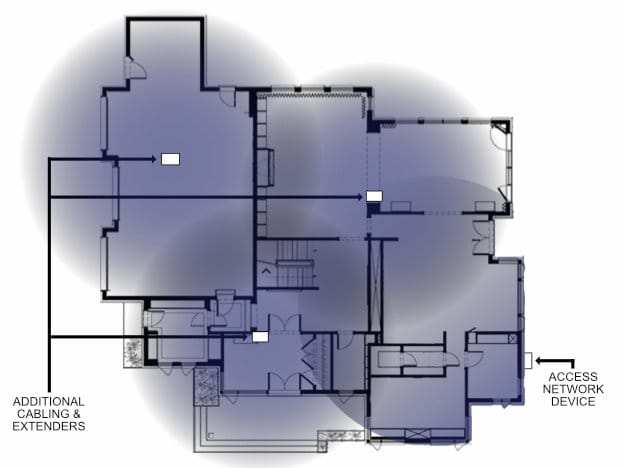 More Information
If you would like more information on how Captain Cook Electrical can help you to increase your NBN signal throughout your home give us a call on 0481 134 679. If you would like to book one of our cabling experts help cover your home you can fill in our quick online booking form.