We have all seen outdoor lighting at some point in our lives. It can be quite picturesque and also quite haunting depending how the lighting illuminates the space. Outside lighting these days isn't just about being a good security deterrent, it's also used to create a feeling of comfort whilst highlighting key features within your garden or yard.
Is it safe to have lights in the garden and yard?
Absolutely, you don't have to worry about wires being left around for the kids or pets to find. The wires are secured, insulated and hidden from the elements. There are various forms of wire management that can be done from box channel attached to the outside of the house all the way to underground tubing.
What types of lights can I have outside?
There are various styles of lighting that you can choose to have outside. You can use spotlights, led strip lighting, pond lights even sensor lights. These, of course, come in many different shapes, sizes, brightness and colours. The options are almost limitless. If you can dream it chances are it can be created.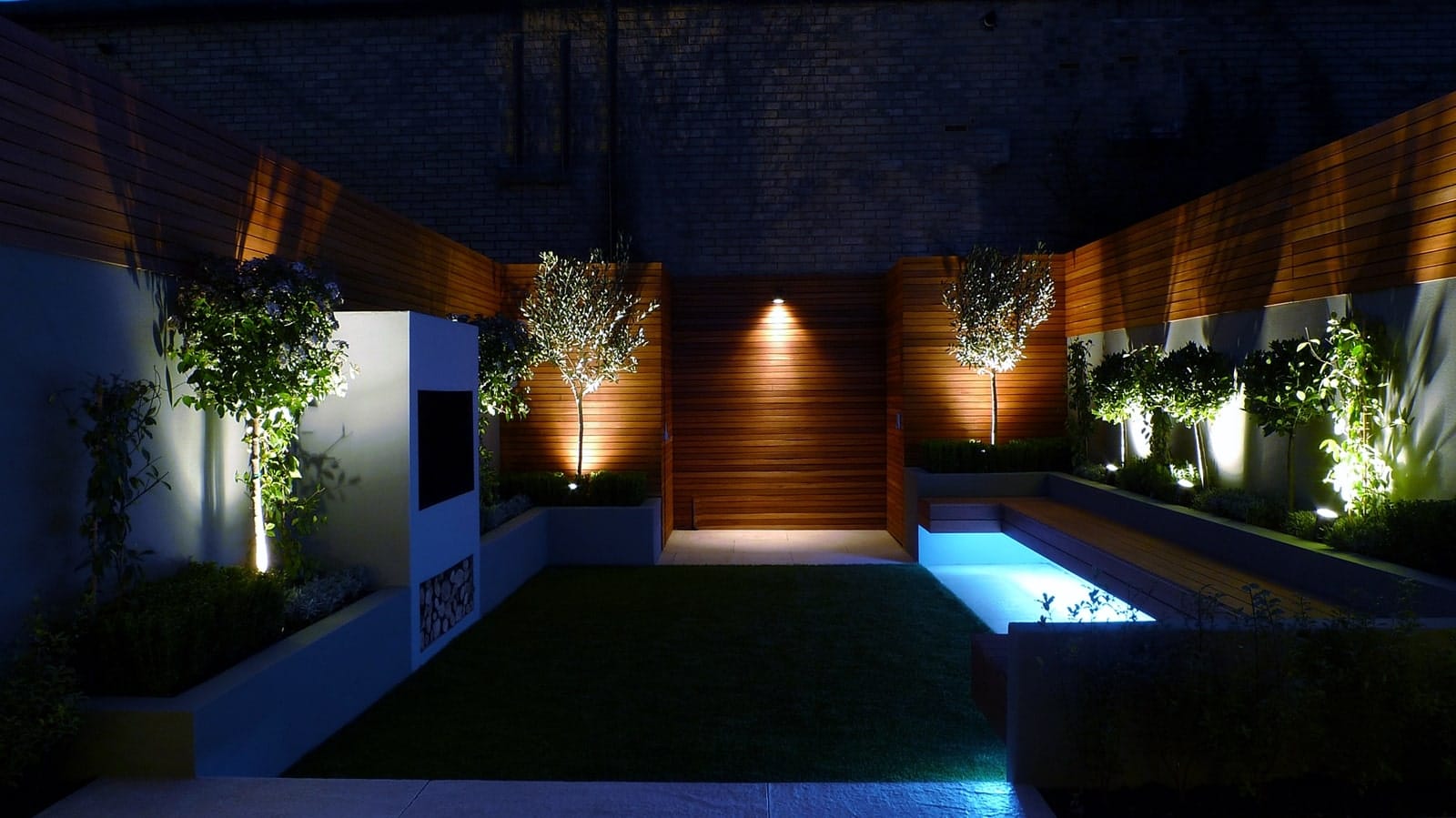 Can garden lights deter thieves?
Having any form of outdoor lighting will deter the most common house thief. Thieves tend to like working in the darkest of night. However having your outside lights on constantly is counterproductive, not only will it cost more it will give the appearance that you are not home. Adding one or two sensor lights can eliminate the need to keep lights on all the time as well as aid in deterring thieves.
Who can install outside lighting
It is always advised whenever you are having any electrical work done in or outside your house that you get a fully licenced electrician to carry out the work. This is to ensure that it is done correctly and that you won't need to call an electrician out later to repair what someone "fixed".
If you are looking to have outdoor lights installed, whether for landscaping purposes, decking, security or your own convenience we'd love to help. We can work with you to help design your outside lighting project. Give us a call today on 1300 911 694 or fill in our online booking form.