Ethernet vs Wifi
So, your area is moving to the NBN and all the information around seems super confusing. From internet speeds to cabling to node locations to plans and everything in between, the rollout of NBN services can be quite a maze to get through, especially if your area isn't actually eligible for NBN services yet (so don't feel like it is just you!).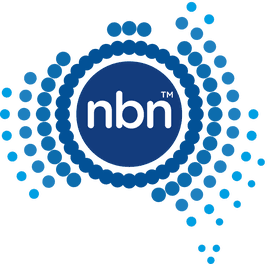 Now, if what you have already read wasn't confusing enough, there's another big, commonly asked NBN service question to consider… Ethernet or wifi? Wired or wireless? Although it may not seem like that big of a decision, it can affect the speed and reliability of your internet connection in your home for a majority of your devices. Both options have their own benefits, as well as disadvantages, so we thought we would put some information together to make things a little less baffling (at least when it comes to wifi and ethernet!).
Wifi
The ability to use the internet whilst you are on-the-go is something that a lot of us take for granted – whether you are on the bus, a passenger in a car, walking down the street or sitting at a bar having a drink with friends, you can access social media, your emails and anything else you may need with a touch of a button. Now, as wonderful as it all sounds, wifi arrangements aren't without their faults – just like anything, it isn't perfect – but just what are the pros and cons of a wifi system?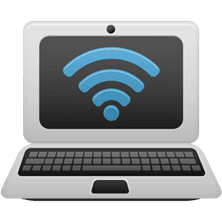 Pros
Convenience – you can be connected to the internet at any time, wherever you are
No wiring or cables to worry about
Great for tablets, mobile phones, laptops and some desktop computers
You can use the internet on-the-go
Some devices (such as tablets and mobile phones) only have wifi options!
Cons
Wireless connections can suffer interference or be blocked, especially due to the amount of devices connected to wifi at any one time
There may be 'black spots' in your home where wifi doesn't reach
Not as reliable as ethernet
Data delivery is slower than ethernet connections
Doesn't satisfy the same large range of demands as ethernet
Ethernet
When it comes to ethernet, we know what you are going to say – cables are super annoying. And, you know what? We don't disagree with you, not at all, but if you can look past the cabling issues then ethernet actually has a lot of benefits…. And, some people say, is a better option than wifi.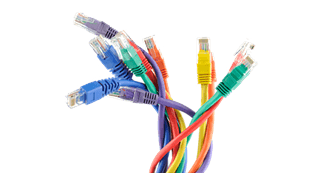 Pros
Better internet speeds than wifi
Better reliability than wifi
More suitable for tasks that require greater bandwidth such as streaming videos or music or the transferring of large files
If you have a computer that stays in one place, connecting to an ethernet cable will free up wifi for other devices (such as devices that don't have wired capabilities)
If you enjoy serious gaming, ethernet arrangements offer better speed and stability, especially when it comes to first person shooter games or games that run in 'real time'. You don't want your connection to dropping out at crucial moments, therefore a wired system is definitely a better option
Cons
Wiring and cables can be a nuisance
Can not move around whilst using the internet
Ethernet vs Wifi Frequently Asked Questions
Does an ethernet cable interfere with wifi?
Both ethernet cabling and wifi receive internet from a router, therefore they are both using internet from the same source and, in some ways 'competing'. An ethernet cable will always receive better upload/download speeds than wifi if they are actively connected to the same router at one time.
Is an ethernet connection faster than wifi?
Generally, yes it is, especially when a task requires a higher bandwidth to complete e.g. video streaming or downloading.
Do i need an ethernet cable for wifi?
No, you do not.
Can you have wifi and ethernet at the same time?
Yes you can! If you are trying to combine internet connections for faster speeds however, the connections must come from different internet sources to work. For example, ethernet and wifi networks that are running from the same router cannot be combined for higher bandwidth using channel bonding applications, because they both have the same upstream network.
So, ethernet or wifi?
If only an answer was as easy as the question, but really it comes down to your requirements. An ethernet arrangement is not going to be suitable for devices that are incompatible with wired options (such as your tablet or your mobile phone) however, if possible, ethernet is a lot more beneficial when using desktop computers, laptops and other devices that can be kept in the same spot for long periods of time. They offer better stability, reliability and speeds, as well as being more suitable for jobs with a larger bandwidth requirement.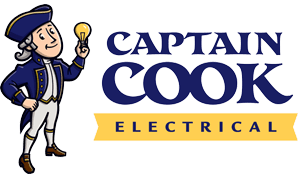 Your local data cabling experts
If you have any further questions about either ethernet or wifi, or would like some assistance with your cabling as you move across to the NBN, give us a call on 0481 134 679 or complete an online job booking form now. We are your local and reliable data cabling specialists and can assist with all your NBN data cabling needs, so get in contact today!
Your Local Data Cabling Electricians
We provide data cabling services in North Shore, Northern Beaches, Eastern Suburbs, Hills District and Ryde.