How does NBN affect your phone line?
For the majority of our customers, The NBN doesn't change a whole lot in regards to making phone calls. You can still make phone calls the same way you have always done. Technically, however the NBN and VOIP (Voice over IP) is a very different beast aiming to improve and future proof Australia's telecommunication infrastructure.
Do I need a phone line for the NBN?
Most home and Business NBN connections do not need an active phone line to work and as a bonus, you will not require to pay line rental costs as a result. Traditional Landline services will remain in use for the foreseeable future until the NBN or another emerging tech replaces it completely.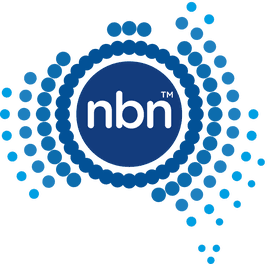 Will I lose my existing phone line with the NBN?
After your area is NBN ready, there is a period of around 18 months move months after your home is connected to the NBN, the current phone technology will be deactivated and you will need to move to an NBN broadband plan to access a home phone service at all.
Can I use my existing phone with the NBN?
You do not need a new phone with the NBN. Voice services with the NBN actually utilise VOIP internet and most NBN modems are provisioned with the ability to convert analogue handsets to digital VOIP on the fly just by plugging your old phone into the voice port of the modem.
Can I keep my old phone number with the NBN?
As long as you sign up for the NBN before the old service is switched off, you can port your number directly to your new NBN service. You must make this known to your chosen service provider upon application.
If you have any questions or concerns, or would like to discuss how Captain Cook Electrical can assist with your move to the NBN, give us a call on 0481 134 679 or complete an online job booking today.