Looking for some information regarding smoke alarm legislation in NSW?
Smoke alarms save lives. This isn't a statement that many people would argue with and according to NSW Fire and Rescue, the risk of a fatality in a home fire is halved if there is a working smoke alarm in your home.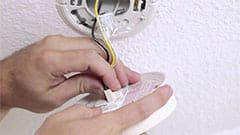 But, what rules and regulations are the ones that oversee smoke alarms? And what do you need to ensure you are compliant in your home? We have put together some information regarding smoke alarms for your household, to ensure both you and your family are safe.
We highly recommend that you have a qualified professional come and check your home and your smoke alarms on a regular basis, to inspect all are in working order and all relevant legislation is being complied with. If you have any questions, give Captain Cook Electrical a call on 0481 134 679 and we will be able to assist.
What legislation applies to smoke alarms in NSW?
Smoke alarms have been compulsory in some new buildings in NSW since the early 1990s however, this has been extended and expanded several times since then. These changes have made it compulsory to have smoke alarms in all existing homes and other shared accommodation buildings in NSW where people sleep, as well as changes to requirements in caravans and motorhomes.
This is set out in Division 7A of Part 9 of the Environmental Planning and Assessment Regulation 2000, which affects homeowners, landlords, and tenants (among others).
Homeowners
If you own a home, there must (at a minimum) be a smoke alarm on every level and this applies to any kind of building in which people sleep. Smoke alarms must be located in the hallway near the bedroom, however if the bedrooms are across different areas of the house, smoke alarms must be installed in each area. If there are no hallways associated with the bedrooms, alarms must be installed between the part of the home where the bedroom is located and the rest of the house.
Irrelevant of whether there is a bedroom located on a level of your home or not, you must have at least one smoke alarm installed on each level!
Tenants
It is your landlord's responsibility to ensure your home is compliant with any and all smoke alarm legislation however, once you move in you are required to change the smoke alarm batteries if/when necessary.
Landlords
As a landlord, you are responsible for ensuring that every rental home you own is compliant when it comes to smoke alarms. The requirements are exactly the same as being a homeowner – smoke alarm on every level, as well as near bedrooms – and you must replace any battery before a tenancy commences. You are also permitted to enter any rental property, with at least 2 days notice, to fit smoke alarms.
Take a look at the NSW Fire and Rescue website for more information.
Will NSW follow QLD smoke alarm legislation overhaul?
Some people have expressed concerns regarding the 'costly' overhaul that QLD is currently going through in relation to smoke alarms, and whether this will occur in NSW. There is the possibility that NSW smoke alarm legislation may undergo an overhaul in the future however, this has not been announced by any official party currently. For a little more information, take a look at this Australian Property Investor article.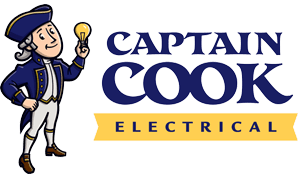 Your smoke alarm specialists across Sydney
If you have any questions regarding smoke alarms in Sydney, or you would like to speak to one of our qualified team members regarding the installation or inspection of smoke alarms in your home, give Captain Cook Electrical a call on 0481 134 679 today.
Your Local Electricians
We provide electrical services in North Shore, Northern Beaches, Eastern Suburbs, Hills District and Ryde.
*This page should be used as a guide only, and should not be read in isolation. Please ensure you complete your own extensive research regarding smoke alarm legislation in your state and territory.