Making the move to the NBN?
The NBN has been on the scene for awhile now, with almost 75% of Australian residents already being connected to the network. However, if you are in the other 25% that are still waiting to connect, you are probably wondering what it is all about… and we can help you with that. Below are a few tips, tricks and answers to lingering questions that you may have regarding the NBN, what it is and how it works, and how you can make the transition as smooth as possible. If you are still concerned though, it is highly recommended that you contact your local professional who can assist further.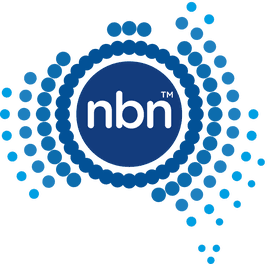 What is the NBN?
The NBN, otherwise known as the National Broadband Network, is a federally funded government project that will provide fast and reliable internet to all homes and businesses across Australia. All components are being rolled out across Australia by NBN Co Limited, who also operate the system and are a wholesaler for all related services, but your internet or phone provider are the ones who will actually provide you with your NBN plan.
Is moving to the NBN automatic?
No! The new NBN Network will be rolled out over Australia over a number of years, with all homes and businesses to be connected by 2020. Once NBN Co have advised that your area is ready, you will have around 18 months to transfer across to the new NBN Network. You may find some internet or phone providers provide less time than this, so it is suggested to contact your selected provider as soon as possible to find out.
How will my existing services be affected?
A large majority of current internet and landline services will be disconnected in the future. Additionally, any services that use Telstra's copper and cable broadband networks will definitely be disconnected. Remember, this doesn't just apply to Telstra customers, as some other networks use Telstra's copper network as well.
Any services that use other fixed line networks, as well as wireless, satellite and mobile networks, will not be disconnected during or after the NBN rollout. It is therefore wise to contact your provider directly to see which of the above situations applies to you and how this will affect your services.
Wait, did you say disconnect?
Yes, we did. NBN Co will let you know by mail when you areas applicable 'ready for service' date is and, once this has been circulated, you will generally have 18 months to transfer across to the NBN network.
If you do not move within the specified timeframe, your services will be disconnected.
If you do not want to move to the NBN network, have a chat with your provider about other options, such as mobile broadband or mobile phone options that may be alternatives for you. Note however that some providers may have shorter timeframes than 18 months, so always check with your individual telecommunications provider to ensure you aren't disconnected unnecessarily.
Do I need new equipment?
Whether you require new equipment to move to the NBN network or not will depend on what equipment you currently have. To connect to the NBN you will likely need a modem and a router (these can be separate things that are connected by a cable, or an all-in-one device). A modem and router can connect you to the NBN via a fixed connection, otherwise known as an ethernet connection, or by a wireless (or Wi-Fi) connection. Basically, to put it simply, it is a small box which connects to NBN Co equipment or a phone line in your home. If you have a modem and router at home already they may compatible with the NBN without further questions asked, however some people may need to get their devices upgraded. It is common for your internet provider to give you a modem and router when you connect up to services, so check with your provider for compatibility requirements. If they advise you that you need to get an upgrade, make sure you also give the manufacturer a call to check the info, just in case!
Can I keep my phone number?
Yes, you can generally keep your phone number after the transfer to the NBN, however it is always suggested to speak to your provider directly to confirm this.

What about alarms and other services?
If you have other services or equipment that use a landline and/or internet services to run, you will need to check with the supplier directly to see if they are NBN compatible and if they are suitable to use moving forward.
In relation to phone handsets, most will be compatible with the new NBN network however always speak with your service provider to confirm. Again, if they advise it is not, ensure you also speak to the manufacturer as well to ensure this information is correct.
How does the NBN network affect priority assistance customers?
You will need to ensure your priority assistance status transfers across to the NBN network, so speak to your service provider to ensure this occurs as soon as possible.
Can I get a back-up battery?
NBN Co provides optional battery back-ups for services that utilise fibre to the premises technology. This back-up may allow you to make calls if a power outage occurs, however check with your service provider if this is an option for you. Also ensure you check that the NBN voice service which your provider gives is compatible with the back-up battery, as some may not be.
Additionally, if your provider only offers phone services via the internet, otherwise known as VoIP, these are not supported by the back-up battery. This therefore means that if there is a power outage, there will be no VoIP nor internet services available.
Are there any fees for moving to the NBN?
The fees for moving will depend on your service provider, so speak to them directly in this regard. They will likely be between $50 to $350, however this is subject to change depending on disconnection fees, reconnection fees and contract exit fees if applicable.
What happens if I miss the disconnection date?
Do not stress! If you manage to get things moving quick enough, your service will not be disconnected. If you place an order with your provider of choice within 5 weeks of your disconnection date, your existing services may be restored until your NBN service is provided (check with your provider if this is available to you though).
If you miss the cutoff and do not place an order, your services will be cut off permanently and you will be unable to get them back.
Some handy hints
Keep up-to-date with all the news relating to the NBN, when it is coming to your area and what positives and negatives people are reporting about the service and select providers
Make sure you look around at all the different providers and deals available – just because your neighbour or friend got one deal, doesn't mean that's the best option for you and your family
Ask the right questions of providers to ensure you are getting the best deal. This includes questions about any fees, equipment, back-up batteries or special services that you or a loved one may need
If you are having a problem with your NBN provider that you just can't seem to resolve, give the Telecommunications Industry Ombudsman a call on 1800 062 058 to discuss how they can help
To ensure that your get the most of the NBN throughout your home, it is highly recommended that you have an ethernet network as your chosen system
If you have any questions or concerns, or would like to discuss how Captain Cook Electrical can assist with your move to the NBN, give us a call on 0481 134 679 or complete an online job booking today.