What are data points and wall plates?
What is a data point?
Simply speaking, a data point extends your connection from one point to another, most commonly it is cabled network connection from your modem or router to another point in your house or workplace.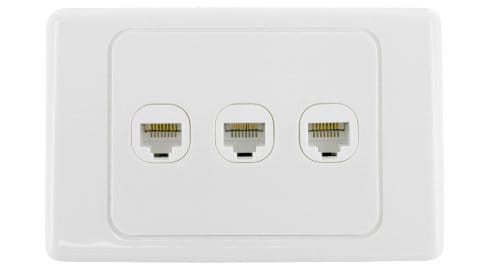 Wifi vs Wired data points
If you have many devices in your home and office utilising the internet, you may find wireless networking just doesn't cut it. The general speed of a wireless connection is usually a lot slower when compared to a wired solution due to limited bandwidth and increased latency, especially as more devices are added to the wireless network.
Types of data points and wall plates
Captain Cook Electrical can provide your home and office with a wide variety of data point outlets and connections, including:
Single port wall outlets
Multiple port wall outlets
AV Wall plate outlets
Combination Wall Plates
Traditional Phone wall points
What should I use cabled network data points for?
In your home, you can utilise extra data points for the following scenarios:
Computer networking
Printing and Networking your printers
Low latency Console gaming
Home security such as CCTV Cameras
TV's and Media networking
Home Theatre connection
Smart Wiring Hubs
NBN and ADSL data points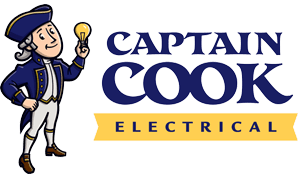 Your local data cabling experts
If you have any further questions about either ethernet or wifi, or would like some assistance with your cabling as you move across to the NBN, give us a call on 0481 134 679 or complete an online job booking form now. We provide data cabling services in North Shore, Northern Beaches, Eastern Suburbs, Hills District and Ryde.