Why choose LED lights?
When it comes to lighting, there is a lot of information around. Watts and lumens and LEDs and compact fluorescent lamps… you are excused if you are a little confused! Whether you are considering upgrading your home or office, or are just wanting to know a little more about lighting, you have come to the right place. LED is one of the best lighting options available, with a variety of applications across all kinds of rooms and spaces. But let's know get ahead of ourselves! The following is a short video about lighting, including LED lights, and the different ways to light your home. Then we'll get to LED. If you have any questions, give your local electrician a call and they can help you out.
What is LED Lighting?
Light-emitting diode, otherwise known as 'LED' is one of the most energy efficient lighting options available. They are semi-conductors, meaning that electrons pass through their semiconductor and converts this into light. In comparing incandescent and compact fluorescent lamps (CFLs) to LEDs, LEDs transform energy into light more efficiently, meaning that less energy leaves the bulb as heat.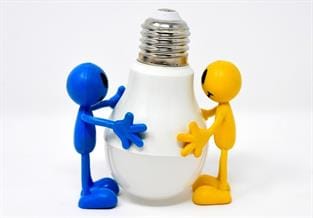 Benefits of LED lighting
There are so many benefits to LED lighting but the major things to consider are :
Energy Efficiency: LED globes generally use the lowest amount of energy of any lighting options
Durability: LED globes tend to last longer than most other options, being constructed with solid materials that do not break as easily as other lights
Versatile: LED lighting is suitable for a huge range of homes and workplaces – almost any lighting situation suits an LED light!
Easily Available: LED lighting is available at hardware stores, supermarkets and lighting shops
Instant: LED lighting turns on immediately, and doesn't require any warm-up time
Maintenance Costs: Due to LED lighting having a long lifespan, maintenance costs are low
Not Affected By Temperature: LEDs work in any temperature
Environmentally Friendly: LED lighting does not include mercury or any other hazardous substances
Now, LED lights are more expensive than options such as CFLs, however they do last longer!
Who can install LED lights?
A professional! We do not recommend ever completing electrical work yourself, therefore call you local electrician and they will be able to assist. At Captain Cook Electrical, we can help you pick the correct lighting for your home or office and complete the installation as well, meaning you will have the perfect lighting everywhere.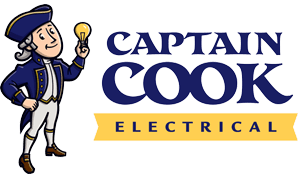 Your LED lighting specialists
If you have any questions regarding LED lighting, or are thinking it may be time to upgrade your current lighting, give Captain Cook Electrical a call today on 0481 134 679 or complete an online job booking form. We are the leading LED specialists across Sydney, so get in contact now!
Resources :
Sustainability Victoria (Choose the right LED lighting) : https://www.sustainability.vic.gov.au/You-and-your-home/Save-energy/Lighting/Choose-the-right-LED-lighting
Energy Rating (Buying Quality LEDs) : http://www.energyrating.gov.au/document/fact-sheet-led
Australian Government – Department of the Environment (Lighting) : https://www.energy.gov.au/households/lighting
NSW Government (Energy Efficient Lighting) : https://energysaver.nsw.gov.au/households/fine-tune-your-home/energy-efficient-lighting