The fire risks from everyday household appliances
When the weather starts cooling down and winter sets in, we all start to scramble to get out the heaters and electric blankets from the back of the cupboard to warm up and stay cosy. With the use of these everyday household appliances however can be big fire risks, and simple safety measures can make a huge difference for you, your family and your home. From checking your power board isn't overloaded to checking your heater before every use, the little things go a long way.
The old mentality of 'it won't happen to me' seems to be a big contributor to house fires each winter, with people believing that due to it not being summer (which is when they believe the biggest fire risk is) and that all their appliances are working just as well this year as they were last year (even without checking them). But, when your heater has been in storage since last winter and your electric blanket has been collecting dust over the summer months, things don't always work like they should… so checking them is crucial for your safety!
According to Allianz Insurance, they receive around 400 claims each winter relating to house fires.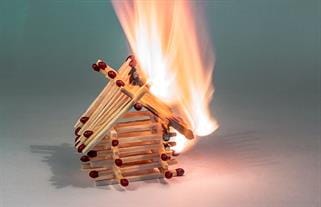 If you have left your electric blanket folded up for an extended period of time, they can tend to deteriorate which cause safety concerns. Additionally, it your heater has been in storage for awhile, dust and dirt can accumulate and gather in it and this can act as a trigger point for a fire or other safety issues. Additionally, faulty wiring within your home can cause a variety of problems, so always do a once over yourself (if it is safe) and call an electrician for a more thorough review. They have the correct tools and equipment to complete the job, and also know what they are looking for. This can be the difference between picking up a seemingly small fault or not seeing it, and having an electrical fire!
Another source of safety concern is that of power boards. Power boards should never be overloaded, and every one should be equipped with a circuit breaker from a reputable company. Also, power boards should not be used for any heat-related devices, such as hair dryers, heaters and straighteners. It is better to be safe than sorry!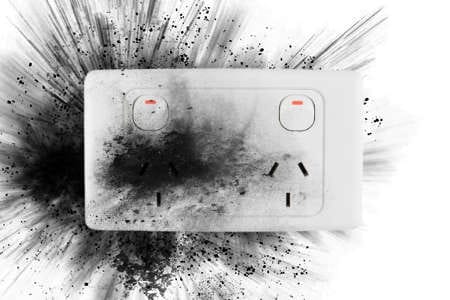 So, after all that, how can you avoid house fires during the winter months? Some suggestions include :

Always use a circuit breaker… always!
Do not overload power boards
Don't leave electric blankets or heaters on while you sleep
Ensure all candles have been blown out before you go to bed
After you use your dryer, clean the lint filter (yes, every time!)
Do not place your hair straightener on your bed or lounge at any time
When it comes to laptops, refrain from leaving them on your bed or couch at any time
Keep your curtains and blinds away from any heating device you have at all times
Place a screen in front of your fireplace while you are using it
If you have any questions, speak to your local electrician regarding other ways to avoid a house fire this winter.

Ultimately, do not underestimate the power of a quick check of all your appliances and devices all year round, but especially for your winter-related installations before use. This includes checking your fire alarms, your electric blankets, your heaters and any other heat-related appliance you may have. And, if you pick up on anything suspicious, get in contact with an electrician straight away!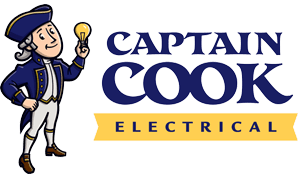 Your electrical specialists across Sydney
If you have any further questions regarding avoiding electrical issues this winter, or would like to arrange one of our friendly electricians to attend your home or office, give Captain Cook Electrical a call on 1300 911 694 or complete an online job booking form now. We are specialists in making sure your house and workplace are safe this winter, so get in contact today!
Resources :
The Sydney Morning Herald ('They didn't see it coming': Home fire threat lingers each winter) : https://www.smh.com.au/national/nsw/they-didn-t-see-it-coming-home-fire-threat-lingers-each-winter-20190626-p521dp.html
NSW Fire & Rescue (Winter Fire Safety Checklist) : https://www.fire.nsw.gov.au/page.php?id=956
ACCC (Well winter safety tips) : https://www.productsafety.gov.au/news/well-winter-safety-tips