When Should I Call An Emergency Electrician?
We as a modern society are extremely reliant on electricity. Without power systems in place, humans don't have access to their favourite appliances/mechanisms that assist them in their daily function – this can be not only a major nuisance, but a threat to productivity.
Electrical faults aren't abnormal.
They happen, and range from routine to matters of urgency. It's helpful to know the difference in scale of severity, and whether you should request a routine fix of your system or call an emergency electrician.
Knowing the difference can be a potential cost, and even lifesaver to you.
---
What's different about routine services and an electrical emergency?
What are routine electrical services?
The usual work we undertake at Captain Cook Electrical includes a wide range of normal procedures, including but not limited to:
Such work is mostly undertaken on a schedule, and often for regular clients during daytime hours.
Emergency electrical work involves being on-call 24 hours a day, 7 days a week to attend to any serious issues that may arise on your premises (urgent matters). Typically speaking, emergency electricians charge higher rates considering the after-hours nature of the work.

When do I need an emergency electrician in Sydney?
Speaking from general experience, an electrical issue that could pose a threat to a premises, along with the people located on it, is considered an emergency. If any of the following electrical problems occur on your premises, Captain Cook advises you to contact an electrician as soon as possible.
Signs of an electrical emergency
Burning wires
A zapping sound coming from inside the wall whenever a switch is turned on
Smoke coming out of a device, or its wiring
Hot, or smoking powerpoints
Switchboard lights flickering
A smell of burning when lights or appliances are switched on
Just so you're aware, the list above is a general guide, and not a complete list of electrical emergencies.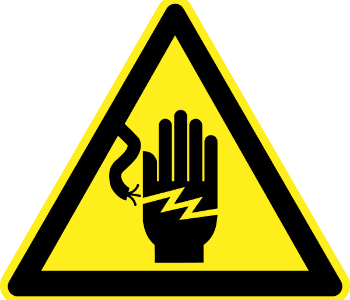 What to do in an electrical emergency
If you suspect there to be an electrical emergency on your premises, the first action we advise you take is if possible, switching off the main power source.
Doing so can prevent potential accidents (such as electric shocks), and further damage happening to your household or workplace.
In case of fire, and you believe it might be caused by an electrical fault, DO NOT, under any circumstances throw water on it. Doing so can result in conduction and possible electrocution. If you have an appropriate working fire extinguisher, use it to try and put out the flames.
Vacate your premises, and contact emergency services on triple zero (000).
---
Your 24 hour electrician in Sydney
If you aren't sure whether or not you're in an electrical emergency, feel free to contact Captain Cook Electrical on 1300 911 694. If your request isn't a matter of urgency, you can complete a job booking form, which we will respond to as soon as we can.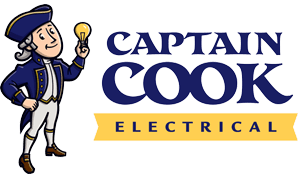 Related Information